Taco Bar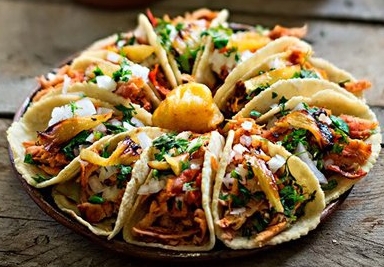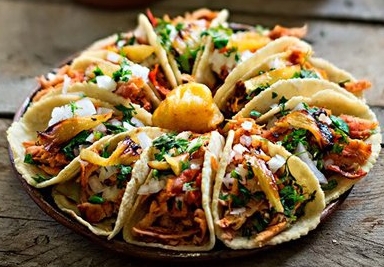 Taco Bar
Select delicious tacos with a variety of toppings for your celebration.
Includes: mild salsa, romaine lettuce, tomatoes, sour cream, avocado and tortilla chips and salsa. Select Options to obtain pricing or add additional toppings:
Guacamole for $1.00 per person
Beans (Black or Refried) for $1.00 per person
Rice (Spanish or Cilantro Lime) for $1.50 per person
Options:
Fish (Tilapia) w/Mango Salsa

Chicken

Ground Beef

Ground Turkey

Strip Steak

Veggie Baja (citrus red cabbage, cilantro, red onion mixture

Chicken Fajitas w/sauteed green & red peppers and onions

Quesadilla (Chicken / Spinach & Cheese)
Serving size:
(Additional Options listed above, select "Additional Option" at checkout $2 per person (price is per selection). List selection at checkout in comments section)
Tacos / Fajitas - two (2)
Quesadillas - four (4) pieces per person
HOW IT WORKS:
1) Pick options (minimum order 10 guests)
2) Place order with the # of guests as the Quantity
3) We deliver to you & guests enjoy!
4) Delivery charge will apply at checkout
Chef's Food Allergy Alert:
My products are created with the highest quality of ingredients. This cuisine contains seafood (Tilapia) and dairy (butter) products. Food Safety is important to us & we are ServSafe Certified, so please inform your D's Family Kitchen contact of all known allergy concerns for you & your guests. Your safety is our top priority!
Equipment:
Services include delivery of food in serving dishes. Chafers, serving utensils, silverware or cutlery are not included in the price. Equipment is available for an additional costs. Please Contact Us to obtain a quote or add to order.
Disclaimer:
The image on this page may vary from the actual cuisine based on the size & color. D's Family Kitchen cuisines are served buffet style, unless special requests are made. Please Contact Us with any questions or additional information